Host: Eagle Chase Golf Club
Eligibility: All Amateurs with a current USGA Handicap Index
Format: 36-hole two-man scramble. Pre-flighted by combined handicap. Flights to be determined by a number of entries. All ties will be played off on the card beginning on the number one handicap hole and proceeding in order of handicap low to high.
Entry Fee: $260.00 per team this includes prizes, food, cart, and green fees. A practice round is available one week before, and a cart fee is required. The first 60 paid teams are accepted, entries close Wednesday, June 8th, 2022.
Tee Times: Saturday 10:00 AM Shotgun start Sunday 11:00 AM Shotgun start.
Rules: The 2020 USGA Rules of Golf will govern play. The Rules Committee, whose decision will be final, shall settle questions. Must have a verifiable Handicap Index.
Please complete all the information on the entry form
Please enter our team in the 24th Griffin Motor Company two-person scramble
All entry fees are due 2 weeks before the tournament date.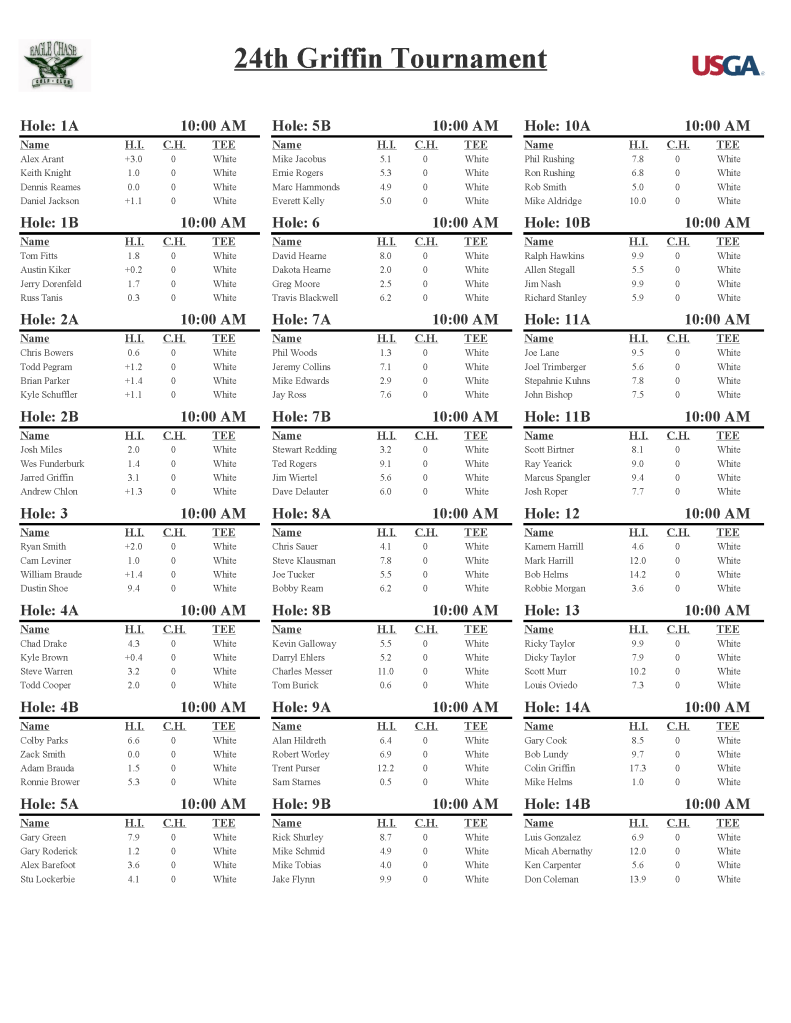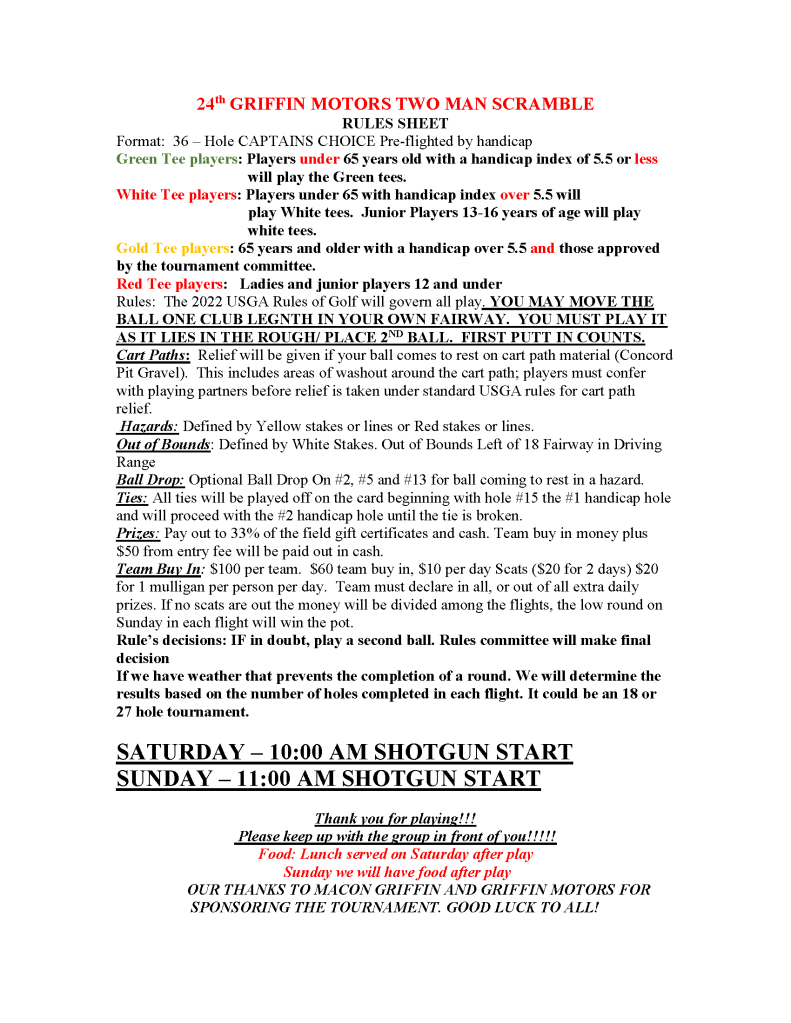 Signature of PGA Professional___________________________________________
Preferred tee-Times or pairings cannot be granted
Mail entry to: Eagle Chase Golf Club 3215 Brantley Road Marshville, NC 28103
Phone: 704-385-9000